Forming Accuracy
Vicon's large, 4,000 ton CNC press brake is one of the largest and strongest in the world. We can form high strength materials up to 50 feet long into uniform one-piece lengths, with repeated accuracy. Long forming capabilities mean fewer welds and easier assembly.
With our additional 750 ton CNC-controlled press brake with automatic back-gauge Vicon is able to efficiently form shorter parts with accurate repeatable bends.
Providing accurate, reliable parts with fast turnaround times has made Vicon the best buy for service and value.

Contact Us Now for more information about the products and services we offer.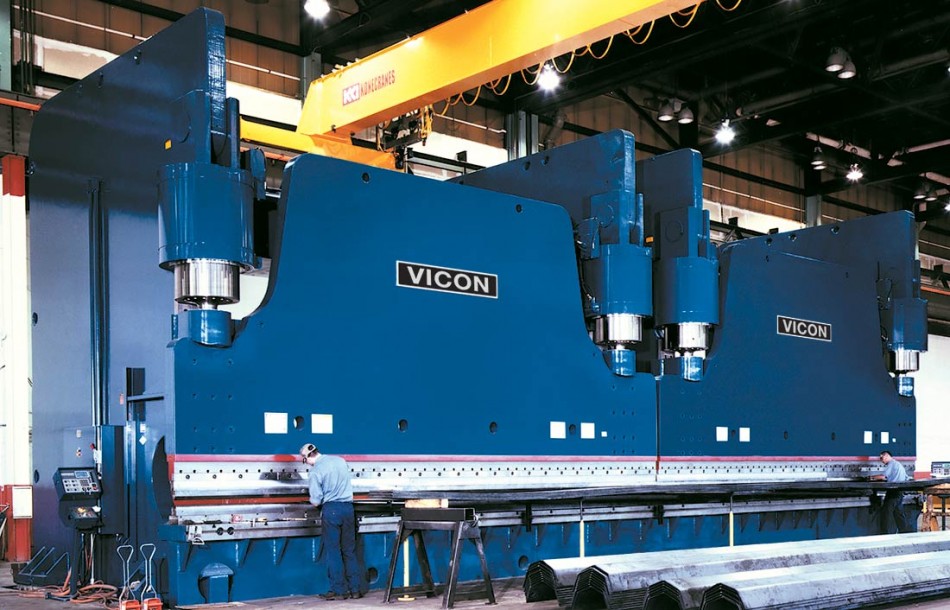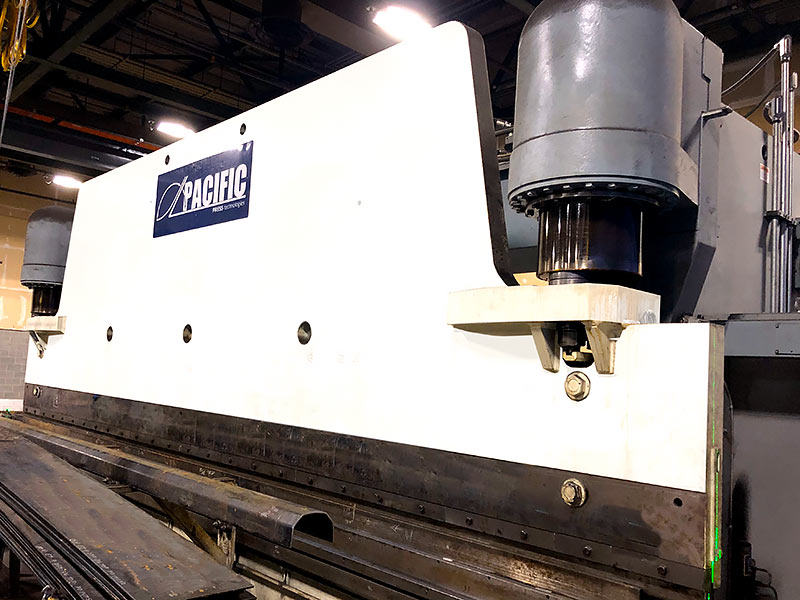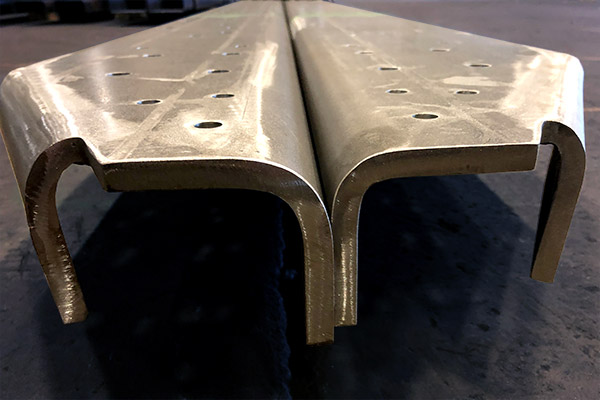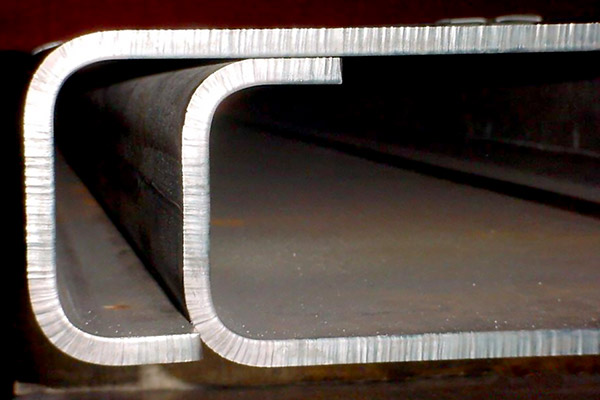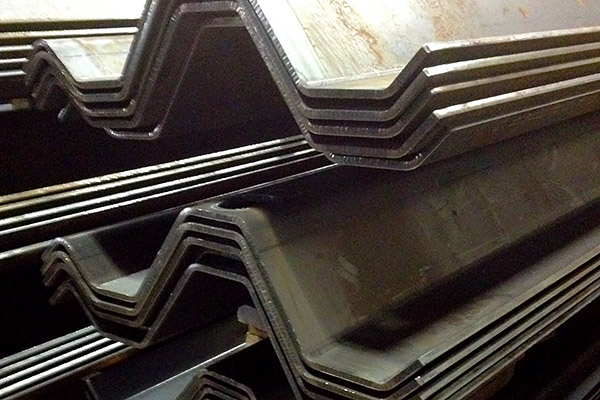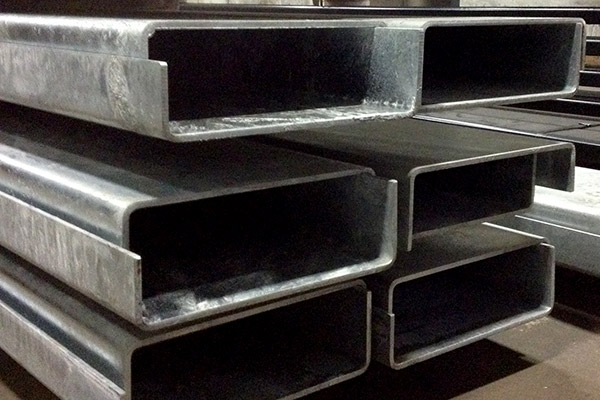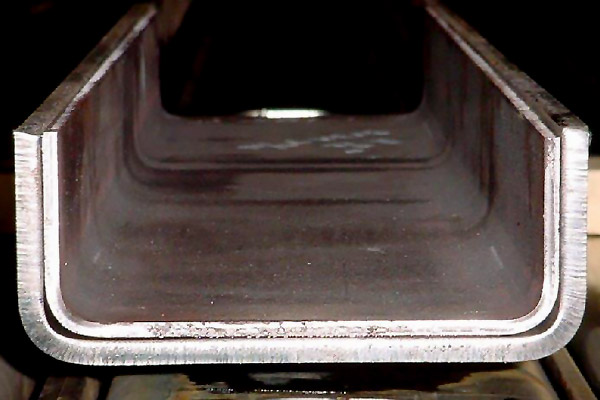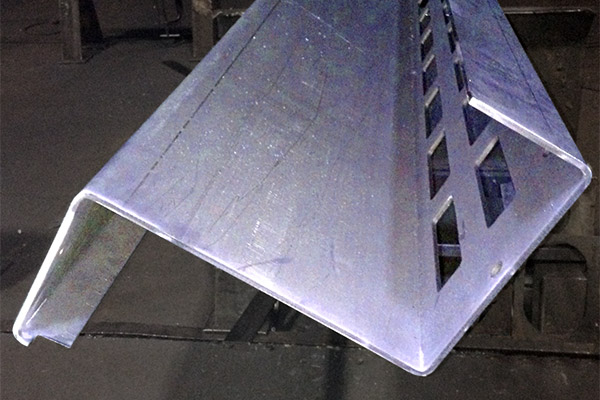 American Owned, American Operated